BY BRENDON O'BRIEN, DECICCO & SONS CRAFT BEER & BAR MANAGER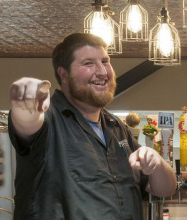 Aztec Hot Chocolate: Rich, comforting cocoa with an ancient twist. The combination of sweet and spicy will warm you up and keep those taste buds happy. This is a great crock-pot recipe when entertaining—combine milk, gourmet chocolate, seeded chilies, a vanilla bean, and a cinnamon stick. Let all the ingredients get to know one another and see the look of delight on everyone's face when they take that first sip!Of course, we at DeCicco & Sons are known for our outstanding craft beer selection, but we also have a passion for beverages of all kinds. In fact, we micro-roast our own coffee beans in small batches, we offer signature fresh-pressed apple cider, and have an all-around enthusiasm for eclectic beverages. Here are some of our favorites to enjoy around a fall bonfire or winter fireplace.
Autumn Apple Cider: Another crock pot classic. Everyone knows the magic that can happen when you introduce a cinnamon stick to fresh pressed apple cider, especially DeCicco's Fresh Pressed Cider. But for those looking for a more adventurous twist, add a dash of nutmeg and a splash of dark rum. The spice notes intertwine and play beautifully off the ripe apple flavors, and the hint of rum will keep you warm while apple picking or raking the yard.
Almond Eggnog: It's about time this holiday mainstay got revamped. Almond milk and coconut milk can provide a silky and nutty base for layers of flavor, creating a dairy-free alternative to the classic holiday drink. Combine with pasteurized eggs, coconut sugar, vanilla extract, and nutmeg. A pinch of allspice goes a long way to round out the beverage. For fans of Horchata, try using vanilla rice milk the next time you give this recipe a whirl.
Mulled Cranberry Juice: For those who are fond of mulled wine, but looking for a non-alcoholic, slightly tart alternative. Cranberries can provide the same fruitiness and tannic structure of a tame red wine, but the juice far excels at being refreshing. Whole cloves, brown sugar, and a cinnamon stick are all you need. For a classy garnish, spear cranberries on a toothpick like olives in a Martini.
THE Hot Toddy: We say "THE" because after drinking this, there is no other. Steep Harney and Sons Paris Tea with local wildflower honey and an orange slice. Add a dash of cognac, and you will be one happy camper. Use this to combat the seasonal sniffles or just relax around the fire pit and take in the clear night sky.
Mint Coffee: No, not that toothpaste flavored syrup, but real mint leaves. Quite popular on the West Coast—a few fresh mint leaves do wonders for adding a fresh edge to a hot cup of coffee. Try it with our house-roasted Indonesian Sumatra Arabica. The leaves are not overwhelming, but flavor-enhancing and complementary to the coffee's nutty, chocolaty characteristics. Think chocolate and candy canes without the sugar rush.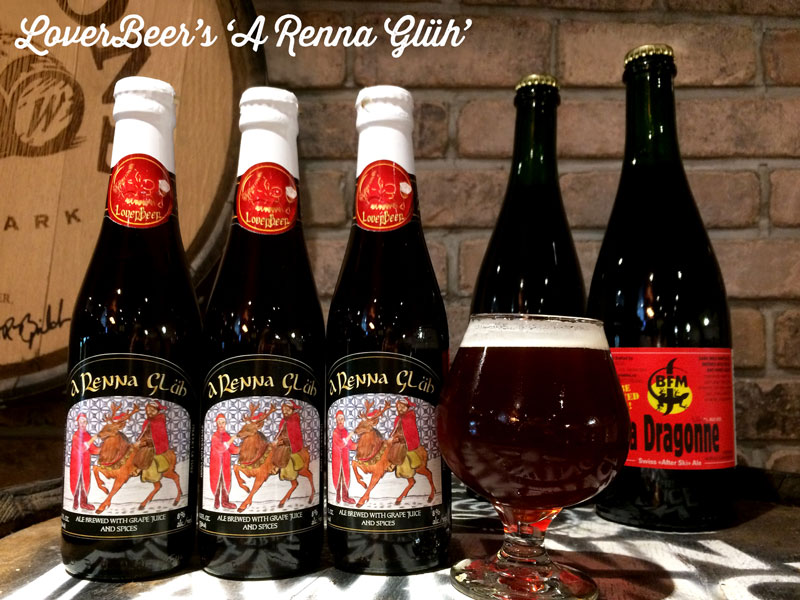 Hot Beer: I assure you, it's a thing, and it can be very good. Most notable is the Italian brewery LoverBeer's 'A Renna Glüh,' a full flavored brew loaded with grape must, cinnamon, cloves, star anise, and sweet orange peel. Reminiscent of German Glühwein, which was traditionally enjoyed warm after a long day of skiing. This is the embodiment of the cold weather season for me—lively, warming, and comforting. If you are lucky enough to find a bottle, enjoy it on a special night with that special someone. Lucky for you this has long been a favorite with the DeCicco & Sons beer department and we usually have it in stock!