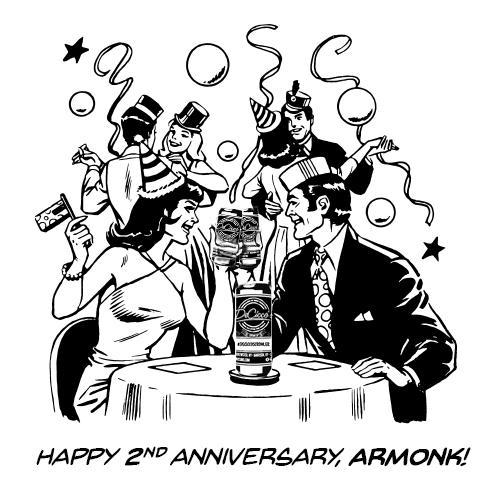 We celebrated our 2 Year Armonk Anniversary last Thursday, June 4th with a massive bar event and an unrivaled tap list. We had aged barrel-conditioned beers, super funky sours, and hop-heavy ales from local breweries like Captain Lawrence and Peekskill, as well as popular breweries like Dogfish Head and Founders.
The bartenders (Brendon, Brett, Nick, and Connor) worked like a well-oiled machine providing pints, flights, growlers, and crowlers for customers that came out to help us celebrate while the waitresses brought out hot pizza made straight from our brick oven, delicious lobster rolls, and even bacon plates to help soak up the beer.
The upper mezzanine was filled to capacity with craft beer enthusiasts from Westchester, New York City, Connecticut, and beyond! We thank everyone for joining us and for making the event special. We hope to see you at upcoming events!
Cheers!