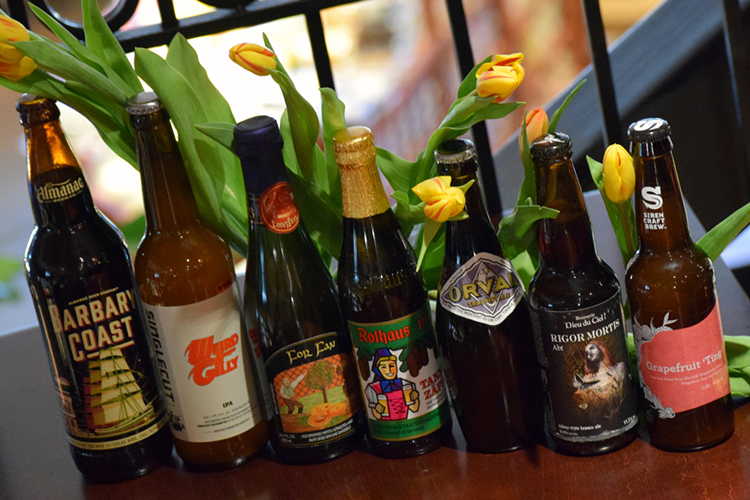 Our good friends at Taste2Taste wrote a blog entitled "Around the World in 7 Beers" featuring the selections of our very own beer director, Brendon O'Brien.
Spring has sprung in New York. the clocks have hopped forward an hour and after endless barrages of Snow, the days are finally warming up. In my opinion, of course, this change of season is a great excuse to try out a new beer or two!
So, my good friend Brendon O'Brien Beer Director at DeCicco & Sons and I got together last week to have a chat about some of the best beverages for the season. We decided not to focus on the amazing American Craft Brewing Industry but to have a look at some brewers crafting wonderful, eclectic and fascinating beer in Europe and beyond instead. A kind of World Tour in 7 Beers
The USA may be a world leader in craft beer, but readers, there are some fabulous beers out there, which specialist stores like DeCiccos have managed to get their hands on for your drinking pleasure.  This Spring, you can truly experience the world through beer whilst relaxing at home in your pajamas!
To read the full article, click here.