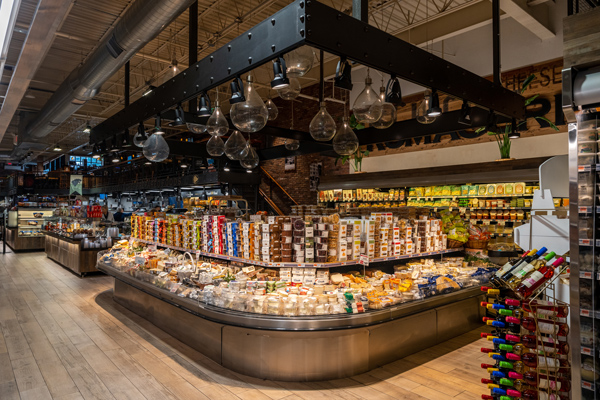 Posted on December 24, 2015
in
News
DeCicco opens in Larchmont
DeCicco & Sons is known for stocking high-quality groceries, gourmet prepared meals and craft beer.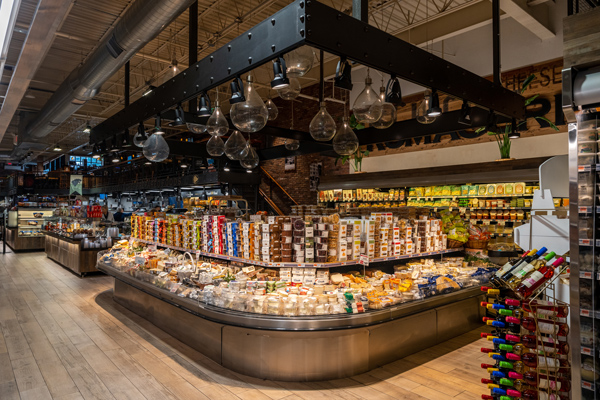 Hoa Nguyen
LARCHMONT – Except for a simple ceremony held on the store's grand opening Friday, DeCicco & Sons hasn't done much to advertise the addition of its sixth and newest supermarket on Palmer Avenue.
But village residents and others have already gone to check out the space with a steady stream of shoppers Tuesday night.
Karin Weisburgh, 61, a village resident who also attended lohud's grocery chat held that same night in the store, said the supermarket likely will become a community draw because it's within walking distance to many homes and there's an upstairs bar and coffee area that offers a good place to catch up with neighbors.
Weisburgh, who bought buffalo sausage, cheese from Spain, organic carrots and other items from the store Tuesday, said she usually favors Trader Joe for most of her groceries but she could see herself frequenting DeCicco's to see what they have.
"If you're going to cook, why not spend an extra few bucks to get some special thing," she said.
DeCicco & Sons is known for stocking high-quality groceries, gourmet prepared meals and craft beer.
About 15 years ago, village residents lobbied to have the grocer moved into the former Grand Union on North Chatsworth Avenue but DeCicco's declined, saying the space didn't fit their needs. CVS eventually opened a store and agreed to always stock milk, Larchmont Mayor Anne McAndrews, who was a village trustee at the time, said.
McAndrews said she was glad to see DeCicco finally opening a store on Palmer Avenue instead.
"There's been a real desire to having this kind of shopping experience," she said.
As part of building its newest store, the DeCicco family committed to eco-friendly construction touches, such as using recycled bricks and spent barn boards and installing a solar paneled roof that generates 30 percent of the store's electricity and LED lighting that will cut energy use by 90 percent.
Like its stores in Armonk and Brewster, the Larchmont location offers a second-floor coffee and craft beer and wine bar area with an ever-changing curated drink menu. Staff can even package up growlers and crowlers — beer that is poured and sealed into glass containers or aluminum cans in two sizes, 32- and 64-ounces.
The supermarket also reserves an entire refrigerated back wall to craft beer offerings. Brett Diener, the store's beer department manager and certified cicerone — essentially an expert on beer flavors, styles and service — said the store has close to 900 different beers, including 15 gluten-free options not including ciders.
See Source Article