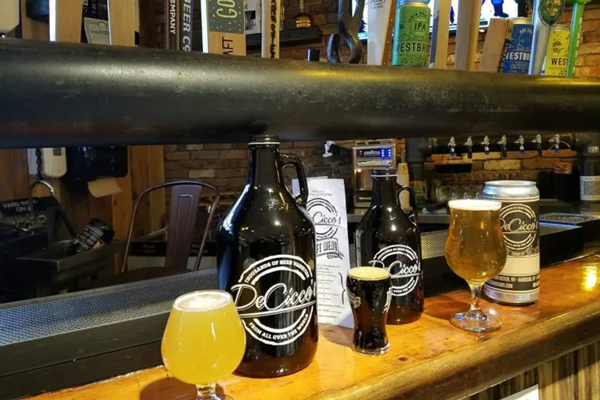 Posted on January 19, 2017
in
News
DeCicco & Sons Says 'Cheers' To One Year In Larchmont
LARCHMONT, N.Y. – The owners of DeCicco & Sons' Larchmont store are ready to celebrate their first anniversary in the 25,000-square-foot space on Palmer Avenue.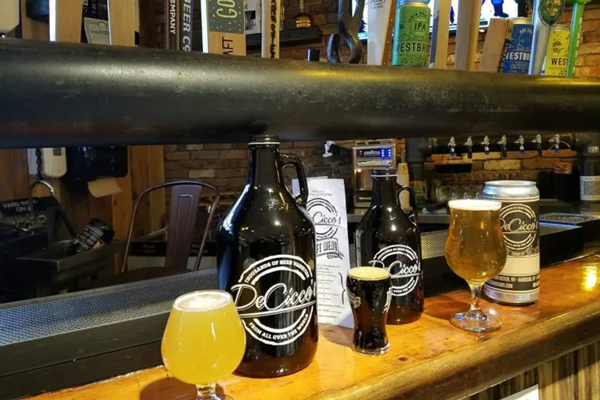 James O'Rourke
On Thursday, the store is to hold an anniversary celebration featuring giveaways, several "very special" tapped kegs and a food pairing menu, according to the store's Facebook page.
When the store opened on Dec. 18, 2015, it was touted for its environmentally-friendly features including an advanced heat reclaiming refrigeration system, rooftop solar panels that generate up to 75 percent of the store's electricity, energy-efficient LED lighting and low-flow fixtures and appliances that reduce water usage.
Also included in the grocery store is a full-service craft beer and wine bar, where much of the celebration Thursday is likely to take place.
According to staff at the family-owned store, the tap list for the anniversary celebration includes:
Newburgh Brewing Project DeCicco Weisse
Barrier Brewing Co. / DeCicco & Son's Crowning Achievement
Almanac Beer Co Peach de Brettaville
Weyerbacher Brewing Sunday Mole Stout
Free Will Brewing Company Cloudy With A Chance of Charcuterie
Evil Twin Brewing Charlie Work
J. Wakefield Brewing Blueberry Bliss
Decadent Ales Brandy BA Quad
Rodenbach Alexander
Hill Farmstead Brewery Society and Solitude #4
Interboro NYC Premiere
Grimm Artisanal Ales In Mid-Air
Carton Brewing IDIPA
Telegraph Brewing Company Winter Ale
The Larchmont store is located at 2141 Palmer Ave. To learn more about its offerings or its anniversary celebration, call 914-873-4447 or visit the store's website.
See Source Article