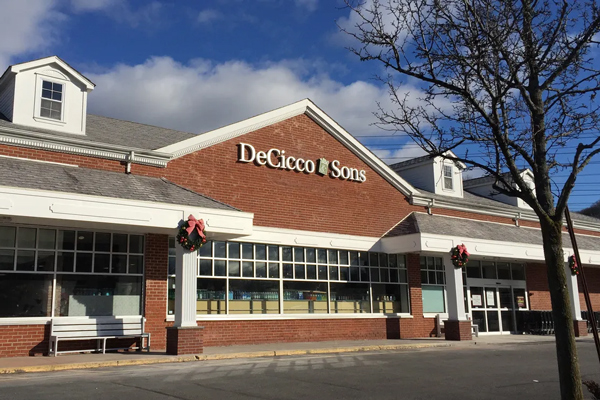 Posted on August 7, 2018
in
News
Eighth DeCicco & Sons grocery store coming to Somers
SOMERS – DeCicco & Sons will open its newest grocery store in Westchester's northeast corner across from the entrance to the Heritage Hills condominiums.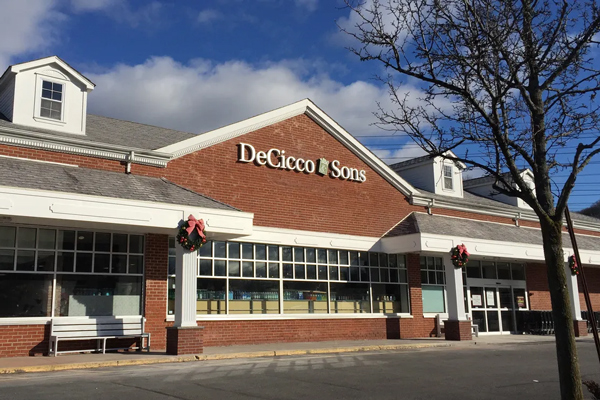 Michael P. McKinney
The 19,000-square-foot store, now under construction, will be on Route 202, next to the Towne Center at Somers shopping plaza. It will be DeCicco & Sons' eighth location in Westchester and Putnam counties.
"We are very excited about it," said Town Supervisor Rick Morrissey. "A big deal for the town, as we have been without a grocery store on the eastern end of town for many years."
John DeCicco Jr., chief executive officer of DeCicco & Sons, said it took years to complete the approval process. He said the family-owned business, which traces its origins to 1972, is trying to open the store by the end of the year.
The new market will have a ready customer base from the 2,600 condominiums at Heritage Hills and from town residents. Its location puts it near shopping plazas and businesses that include a CVS and Anytime Fitness.
Morrissey said the Somers store will be similar in dimension to the DiCicco & Sons in Armonk, which has a second-floor bar, a kitchen demonstration area and bocce court.
"I'm sure it's going to have heavy volume," Morrissey said of the store. "We are anxiously awaiting the opening."
The area around the Somers store will see improvements for pedestrians.
Morrissey said a sidewalk will run in front of Heritage Hills on Route 202 to Somers Middle School — and that it could be halfway done by December and completed in the spring. More connections are planned to make it easier to walk to other places in the town center as well, including to the town government building known as the Elephant Hotel, he said.
The other DeCicco & Sons stores are in Ardsley, Armonk, Brewster, Harrison, Larchmont, Milwood and Pelham. Along with being family-run, the grocer is known for using technology that is energy efficient and eco-friendly. That includes a system in which heat generated from refrigeration is turned into reusable energy to power machines that perform other functions.
See Source Article