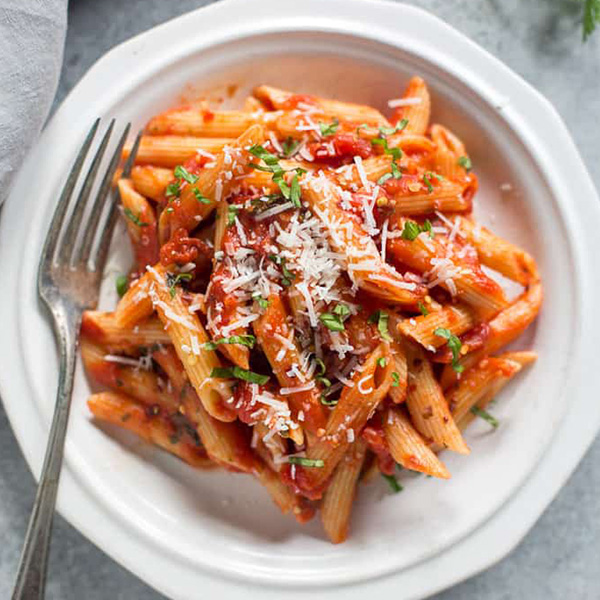 MUTTI PEELED WHOLE TOMATOES
Cook Time: 35 Minutes
Ingredients:
1/4 cup extra virgin olive oil
2 cloves garlic minced
1 tsp red chili flakes
1 can Mutti Whole Peeled Tomatoes (28oz)
1 tbsp thinly sliced fresh basil
1 tbsp of minced fresh parsley
salte to taste
3/4-pound penne pasta, cooked and drained
Method:
1. Heat oil in a large (12-inch) skillet over medium-high heat and sauté garlic and pepper flakes until garlic is golden brown. Squeeze tomatoes to remove excess moisture and stir into skillet. Cover and reduce heat to low.
2. Simmer for about 30 minutes or until sauce has thickened. Stir in bail and parsley and adjust seasoning as desired with salt.
3. Toss with hot cooked pasta and garnish with additional chopped herbs and freshly grated cheese.
4. Serve the delicious penne arrabbiata.