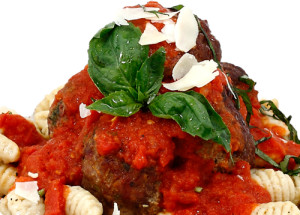 DeCicco & Sons uses only use high quality imported Italian San Marzano tomatoes in all prepared foods that call for tomatoes in their recipe. That means that our chef-prepared pastas, made-from-scratch pizzas, classic tomato sauces, hot food bar specialties and many more signature prepared foods are made only from these tomatoes, which are acclaimed by chefs and foodies alike for their sweet flavor, low acidity and deep red color.
Considered the most famous plum tomato to come out of Italy, San Marzano tomatoes are grown in the rich volcanic soil at the base of Mount Vesuvius, which gives them their delicious signature flavor. They are also coveted for their firm pulp, easy to remove skin and low seed count.
The tomatoes are grown under very specific and strict rules and as such, authentic San Marzano tomatoes will have an official DOP (Denominazione d' Origine Protetta) designation.
As an Italian family of food lovers that is well-aware of the crucial role of tomatoes in our cuisine, we are proud to use such a top-quality variety throughout our prepared food options. We're confident that you'll agree after the very first bite!