Tired of grilling burgers and hot dogs? Worry no more! Armonk's very own, Brendon O'Brien, has the 11 foods you should be grilling up this Summer!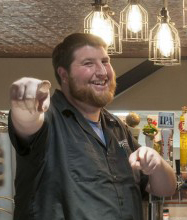 by Brendon O'Brien
---
Part of belonging to a supermarket family is inspiring one another to think outside the box when it comes to food and cooking. At DeCicco & Sons Markets, we are continuously bouncing ideas off one another—what would this pork tenderloin be like if we marinated it with fresh peaches? Would my gazpacho benefit from a splash of Worcestershire sauce? This time of year there are a lot of options for foodies to get creative with new recipes and grill concepts. Below are eleven items that are sure to make your guests bow down before that open flame on your patio.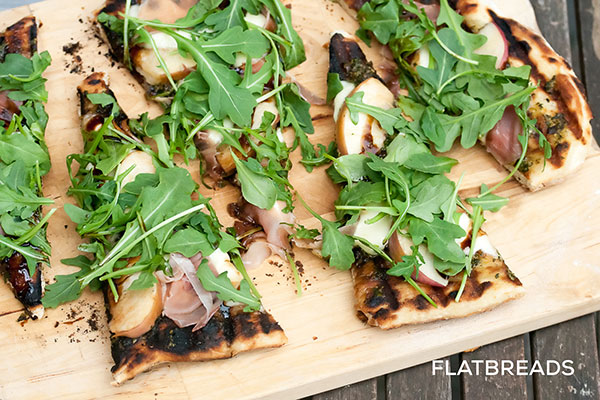 1. Flatbreads: Like a blank canvas for the hungry, there is a good reason people have cooked pizza and flatbreads in wood-fired ovens for centuries… it tastes better. Take advantage of the fresh, in-season tomatoes and basil, and get liberal with some fresh-made mozzarella. Simple, easy, perfection.
2. Avocado: Often a secret weapon in many a great sandwich, this decadent fruit makes a fantastic amuse-bouche on its own. A quick dip in fresh lime juice and a pinch of sea salt will have everyone at your barbeque reaching for another after a quick stop on the grill.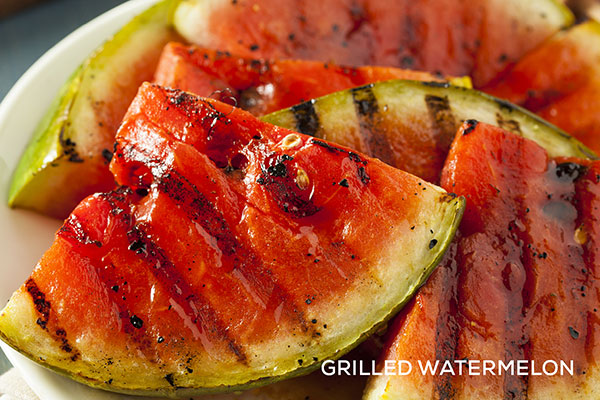 3. Watermelon: Caramelize those natural sugars and you will elicit a whole new layer of flavor from this summertime classic. Dice some up and enjoy in an arugula salad with feta cheese and a rich balsamic glaze.
4. Romaine Hearts: Not only do they look good with grill lines on them, but romaine hearts make for a quick alternative to more pedestrian salad options. A splash of truffle oil and a dusting of fresh grated Parmesan will have you dreaming of a Tuscan vacation.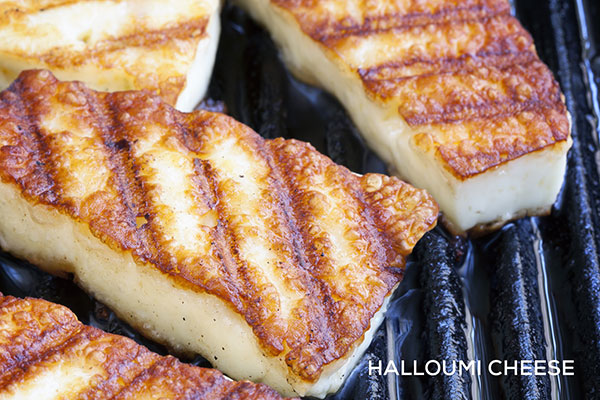 5. Halloumi Cheese: The blend of goat, sheep, and cow's milk (along with the unique process used to make it) give this Mediterranean specialty cheese a high melting point, meaning it can be quickly browned without making a mess of your grill. Think crispy mozzarella sticks, without all the guilt.
6. Bacon-Wrapped Scallops: You know them; you love them. It's no surprise they do great on the grill. Expect the aroma of these cooking to attract anyone you may have forgotten to invite.
7. Clams (or Oysters): The natural brine characteristics of clams are a beautiful complement to the smoky overtones that grilling provides. When you have a raw bar within reach and really want to impress your guests, never fear to throw a briny bi-valve or two onto the fire.
8. Mini-Meatball Kebabs: Take your Grandma's favorite meatball recipe, pierce them with a skewer, and let the fun begin. This should appease that fussy partygoer who insists on boring old burgers. Add onion and pepper slices between each meatball and let all the ingredients get to know one another over an open flame.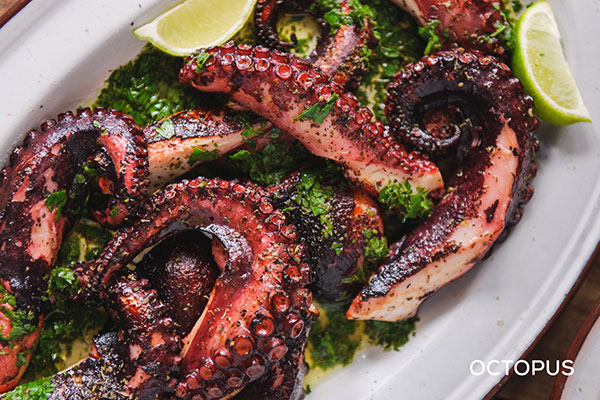 9. Octopus: Maybe not your first thought when grilling, but a darn good one. A light coating of a finishing olive oil and fresh herbs from the garden will give you a whole new outlook on what to pick up the next time you're browsing at the seafood counter.
10. Nutella S'mores: What's the point of cooking with fire if you're not going to end the day with s'mores? Substitute chocolate with a dollop of Nutella and take this campfire staple to the next level.
11. Peaches: Nature's candy for good reason. Although these sweet beauties don't need much help, a light coating of brown sugar will add depth of flavor as they sizzle on the grill. Enjoy as is, or serve over pound cake with crème anglaise and watch the mad rush towards your dessert table.
The next time you're searching for inspiration before a barbecue just ask yourself, what does the crew at DeCicco's have on their grills? We are always happy to share our adventures (and misadventures) in grilling with you. Keep those coals hot, be inspired by the season, and enjoy!