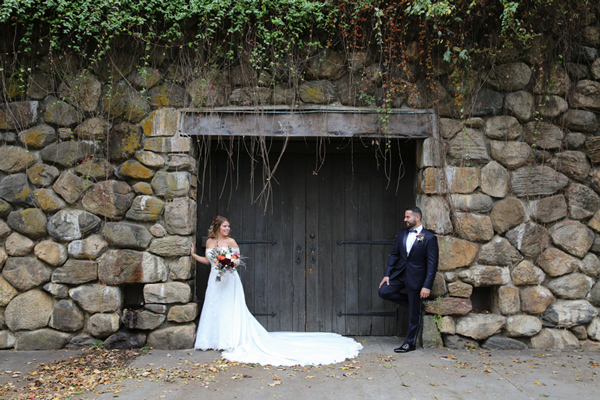 Posted on January 10, 2020
in
News
This DeCicco's X Walter's Hot Dogs Wedding Is a Foodie's Dream
We Stan the merger of these two local foodie dynasties at an elegant, food-forward all-in-one event at one of Westchester's most exclusive venues.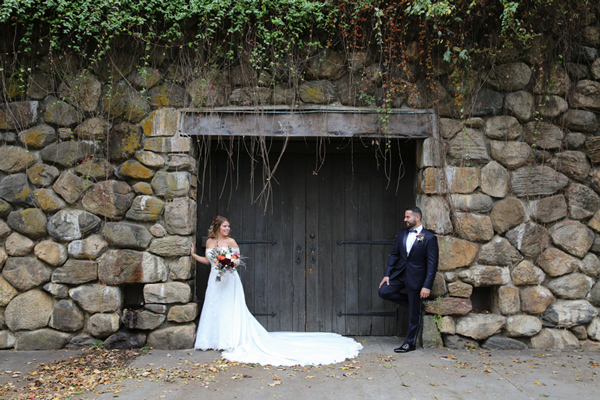 It's a tale as old as time: Boy meets girl. Girl manufactures mustard. Boy distributes mustard. Profit!
We're actually ripping off the groom's sister's toast, there, but hopefully she'll forgive us because when Joe DeCicco — yes, of DeCicco & Sons— met Katharine Woodward of Walter's Hot Dogs, he got her with mustard.
"A coworker and I went to get breakfast at the former Market North in Armonk and Eric, the chef, had Walter's mustard on the shelf. My coworker was like, 'We're opening up in Larchmont. We're down the street from this really famous hot dog place. We should sell their mustard in the store.'"
As it turns out, setting up a meeting to stock and demo Walter's mustard in their new Larchmont market was the best thing that could have happened to DeCicco. Over weeks and months of emails, in-store demos, and realizing how many industry friends they shared, he and Woodward found themselves in a blossoming romance.
In a stroke of brilliance bringing their relationship full circle, when he finally popped the question DeCicco presented Woodward with a ring boxed inside a repurposed Walter's mustard bottle.
The couple opted for a ceremony and reception as equally fairytale as their courtship, at the bucolic Blue Hill at Stone Barns.
Wildflower accents in the bouquet, hair accessories, and table settings paired well with the couple's classic wardrobe looks: him in a midnight blue tux with floral patterned bowtie, her in an off-the shoulder sweetheart gown from Pronovias with fine brocade and delicate lace.
After first looks at the property's barn and walking down the aisle to the sounds of a string quartet, the couple said their "I-do's" and retired to the dining room to celebrate with family and friends, and a meal as up-scale rustic as the rest of the affair.
Craft cocktails — a stone fruit spritz and a bourbon-maple creation — paired nicely with bread, cheese, and charcuterie at the cocktail hour, along with passed hors d'oeuvres like potato with caviar and crème fraiche and Blue Hill's signature vegetable nail board.
This was followed by a three-course sit-down dinner of salad with fall fruits and vegetables, farm egg, and tarragon pesto; ricotta gnocchi with truffled mushrooms and squash; and short rib and sausage of beef with Brussels sprouts, polenta, and a stew of shelling beans with smoked tomatoes and pancetta.
The evening ended with an einkorn cake with hazelnuts and pear, garnished with fresh cut flowers and halved figs.
All told, the marriage of these two local food empires might never have happened if not for that one fateful brunch.
"In all honesty I had never heard of Walter's," DeCicco laughs in a moment of street cred self-sacrifice. "I'm from Rockland, originally!"
The Details
Venue: Blue Hill at Stones Barns
Dress: Pronovias
Shoes: Badgley Mischka
Bridal Hair & Makeup: Jennifer Kinford Beauty Group
Rings: Coomi
Band: Rhythm Collective
Strings: Venus Ensembles String Quartet
Photographer: Hechler Photographers
Videographer: Enormous Creative
Florist: Connie Kearney
Invitations: Laura Damiano Designs
See Source Article