Posted on June 18, 2015
in
News
Progressive Grocer Honors 25 Outstanding Independents
YONKERS, N.Y. — As a chef and restaurateur, I'm often asked — along with who cooks at home — where I like to shop for food.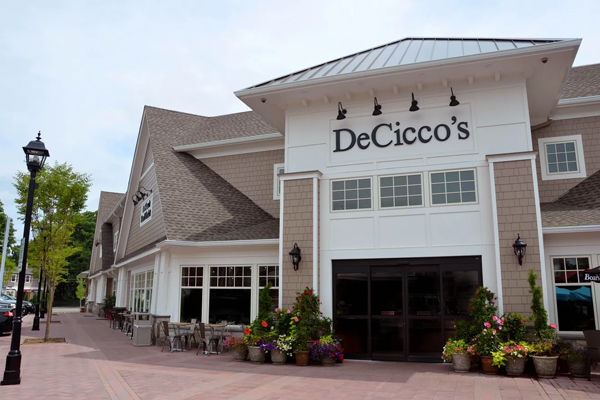 Peter X. Kelly
Westchesterites are lucky as there are so many great choices. For big box stores, I love Stew Leonard's in Yonkers for all the extra's: talking cows, free samples and a great prime beef program.
Whole Foods and Fairway offer lots of specialty items like imported chocolate for baking, dried and fresh mushrooms, and the best selection of oils, vinegars and condiments.
In Hartsdale HMart is an Asian Super Store with all the Asian ingredients you might be looking for as well as great quality and selection in the fish market. It's also the perfect spot to try authentic ramen soup.
I must confess, however, that my favorite supermarkets are the ones run by the DeCicco's family. I was recently at their store in Armonk and I have to say it was incredible. The selection of prepared foods, fresh seafood and produce were unsurpassed but the real treat was going upstairs to have a snack and a craft brew while playing bocci overlooking all the shoppers below. This DeCicco's has the feel of a European market and I love every inch of it.
There are so many other specialty markets I also enjoy: Visit Kathy at Golden Village on Central Avenue in Scarsdale as she stocks an amazing supply of Asian ingredients, fruits, and exotic Korean, Japanese, Chinese and Vietnamese foodstuffs.
When I want Polish kielbasa or perogies I go to the Polish deli on Yonkers Avenue in Yonkers.
For something sweet, I enjoy Riviera Bakery in Ardsley. For Italian specialties I go to the Bronx's Arthur Avenue where Casa De Mozzarella offers still warm just made cheese. I love the salt cod and San Marzano tomatoes at Tietel Brothers, and nothing surpasses my favorite butcher, Sal Biancardi at Biancardi's, where you'll find excellent cuts of beef, pork, lamb and the best veal cutlet available.
Don't forget, too, to hit up the various farmers markets now in full swing. Nothing beats local produce and I love shopping at these area gems.
As for the other question I'm always asked — who cooks at home — the answer is most often my wife, Rica, since I'm rarely home.
This column is a continuing series by Chef Peter X. Kelly of Xaviars Restaurant Group which runs every Thursday.
See Source Article