Posted on August 1, 2015
in
News
You Say Tomato, DeCicco & Sons Says San Marzano
Used by their chefs in all of their prepared foods, this imported Italian tomato variety makes a delicious difference.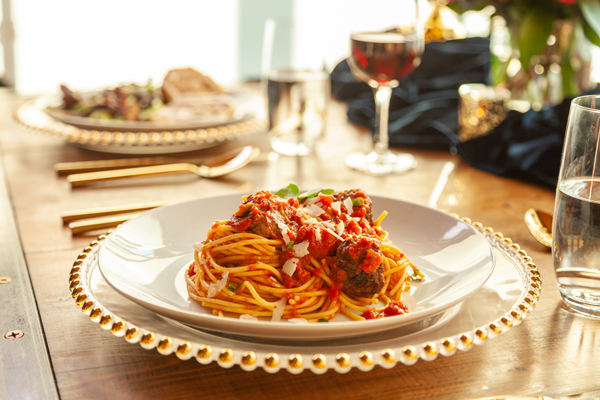 Quick question: Have you ever eaten a tomato that was grown at the base of a volcano?
If you responded with a raised eyebrow and a quizzical look, rest assured that most people probably wouldn't be able to confidently answer an oddly specific question like that. However, if you've recently purchased any tomato-based prepared foods from DeCicco & Sons, consider yourself one of the lucky ones. Grown at the base of Mount Vesuvius in Italy, San Marzano tomatoes are now exclusively the ingredient of choice in all of DeCicco's tomato-based prepared foods.
That means that our chef-prepared pastas, made-from-scratch pizzas, classic tomato sauces, hot food bar specialties, and many more signature prepared foods all utilize recipes enhanced using sweet San Marzano tomatoes.
Indeed, all of DeCicco & Sons tomatoes are delicious, from our ruby-red ones on the vine to the enormous, juicy beefsteak tomatoes. San Marzano tomatoes, however, are particularly unique. The rich volcanic soil at the base of Mount Vesuvius where they're grown imbues them with a sweet flavor and low acidity. Chefs and foodies alike covet them for their firm pulp and deep red color.
The decision to use these imported tomatoes in DeCicco & Sons' prepared foods is rooted in one of the DeCicco family's many explorations of the origins of what they offer in their stores. In 2012, John DeCicco, Jr and his wife Luisa ventured with their children Elena and Gianni to the production plant of the Italian company Cento. It is located in the San Marzano region in Campania, Italy, approximately 22 miles southeast of the town of Naples. The plant literally sits in the shadow of Mount Vesuvius, renowned for its especially fertile soil and temperate climate. The close proximity of the plant to the San Marzano tomato plantings allows for the handpicked crop to be delivered and processed within a few short hours. Upon their arrival, John and his family were given a personal tour of the immaculate facilities, which also included the bountiful fields of San Marzano tomato plants.
"Seeing the endless rows of tomato vines in such a lush, beautiful Italian landscape made me understand better than ever that Cento's San Marzano tomatoes are miles above your average tomato in quality and taste," says John DeCicco, Jr of the experience.
The extremely high quality, rich taste, and culinary versatility of those San Marzano tomatoes kicked off his quest to utilize the tomatoes into as many DeCicco & Sons recipes as possible. The plan was met with enthusiastic approval from the stores' chefs, who were excited to augment their dishes with such a fresh and authentic, yet unique ingredient.
"As an Italian supermarket with a strong tradition in Italian cuisine, the ability to use these delicious Italian tomatoes in so many of our prepared foods simply brings what we offer that much closer to the old country," says Joe DeCicco, Jr. "We know that our customers will taste that superior quality in every bite."
See Source Article